Since 2001, WebDev has created custom marketing pieces for clients worldwide.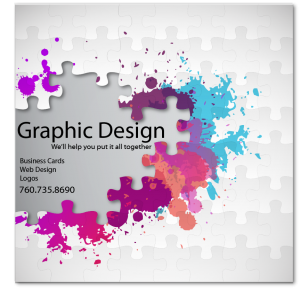 Graphic design is  the art of projecting ideas and visual and textual content. The form our graphic design projects consist of images, words, and graphic forms to be viewed on the internet or printed on a ad specialty items.
Offering affordable graphic design services serving greater San Diego and North County
Web site banners for internet advertising
Custom advertising specialty designs such as mugs, t shirts, hats and more
Custom WordPress Templates
Logo Design or Refresh
Business Card Design
Photography Elements
"No job too big or too small,"
Our design team will integrate your design elements and/or create new ones for all your digital marketing needs.
Call For Free Consultation
Direct Line: 760.735.8690
Email:Info@WebmasterDeveloper.com
Project Coordinator:Chrisjo@webmasterdeveloper.com